Tile Connect - Classic Match
1.17.3
Tile Puzzle Game – Connect the Same Pair of Tiles
In an age where complex graphics and intricate gameplay often dominate the gaming landscape, this tile puzzle game brings a breath of fresh air with its charmingly simple yet addictively engaging gameplay. Tile Connect is a fun game in which you have to connect pairs of identical tiles to remove them from the board before the timer runs out. It tests your memory, observation, and puzzle-solving skills and at the same time offers a delightful experience. The tiles have a variety of items printed on them and you have to find their pairs quickly since you don't have much time on your hands. You will find this game easy to pick up but very hard to put down.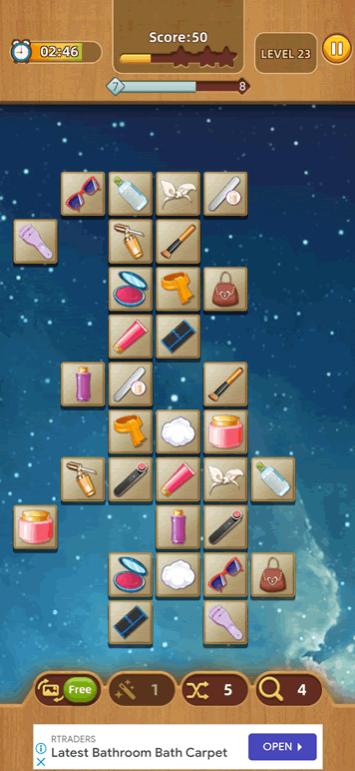 Tile Connect has addictive gameplay and a straightforward concept. You must connect pairs of identical tiles with a maximum of three straight lines between them. However, don't be fooled by the apparent simplicity. As the game progresses, the challenge level steadily increases, demanding strategic thinking and sharp observation. With a limited amount of time available in each level, you must make connections quickly to ensure success. This tile puzzle game doesn't aim to dazzle players with flashy graphics or high-definition animations. Instead, it embraces a minimalist approach. The clean, uncluttered interface ensures that you can focus entirely on the task of connecting matching tiles. Moreover, the subtle sound effects complement the gameplay well, providing satisfying audio cues without becoming overwhelming.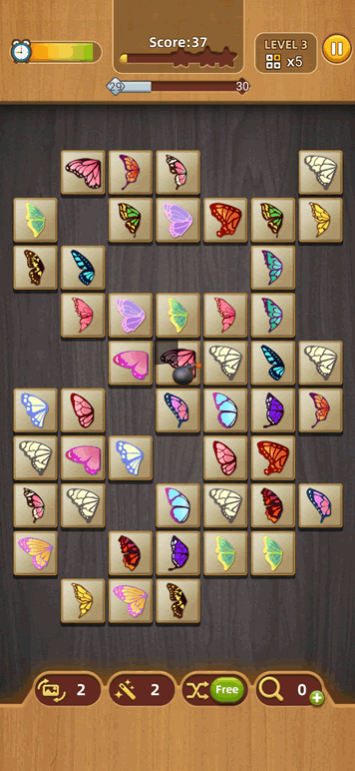 This tile puzzle game offers two different game modes to you. The first game mode is the Map mode in which you get to complete various challenging levels. These levels are divided into chapters with each chapter being represented on the map with a constellation of stars. The initial levels serve as a gentle introduction to the game while the later stages become genuinely brain-teasing. You need to connect all the pairs of identical tiles on the board to remove them within the allotted time to complete a level. Stars and coins are awarded based on the time taken to complete each level. The second game mode is the Challenges mode. In this mode, new tiles are added to the board as you remove pairs of identical tiles from it.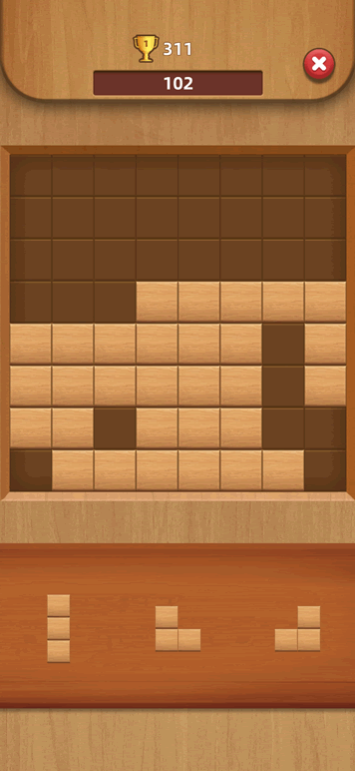 Tile Connect provides various power-ups to help you complete the difficult levels. These power-ups include search, switch, eliminate, and shuffle. The search power-up identifies one pair of identical tiles while the switch power-up lets you switch the pictures of all the tiles on the board. You can use the eliminate power-up to magically remove one pair of identical tiles without connecting them. This power-up can only be used to eliminate tiles with bombs. The shuffle power-up lets you rearrange the tiles on the board. You can earn these power-ups by completing all the levels of the Challenges mode. These power-ups can also be bought using coins. You can earn extra coins and power-ups daily from login rewards and lucky draw. This tile puzzle game also offers various mini-games to you.
Features:
Two game modes available
Map mode with various chapters
Lots of challenging levels in each chapter
Connect pairs of identical tiles to remove them
Make connections with a maximum of three straight lines
A limited amount of time available to complete levels
Challenges mode with emerging tiles
Various power-ups available
Conclusion:
Tile Connect is a game for people who want to enhance their concentration and observation skills. It offers you a relaxing yet mentally simulating experience by letting you connect tiles bearing the same pictures. You will have a fun time finding and connecting pairs of cars, butterfly wings, cosmetics, and a variety of items in this tile puzzle game.
RELATED PROGRAMS
Our Recommendations
---
---
---
---